Main content starts here, tab to start navigating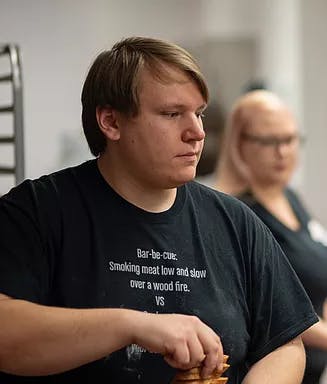 John Zabel
Managing Partner
John Zabel, or just Zabel as we all know him comes from an unassuming background in prepared foods and catering, spending many years turning out quality food for demanding clientele.
Barbecue is a new venture for him, but he's no stranger to comfort food and good old New England cuisine.
Zabel has added a needed flair to the team, and fits in nicely with our band of flavor enthusiasts, bringing a solid background in food along with a knack for organization.