Main content starts here, tab to start navigating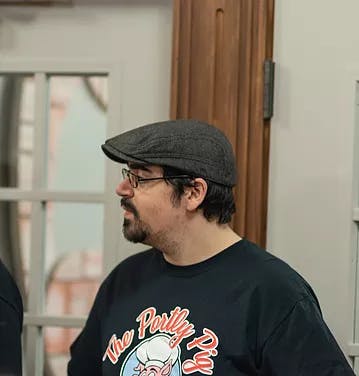 Dominic DeAngelis
Managing Partner
Dom jumped at the opportunity to contribute to The Portly Pig, having worked in and around many of the area's most well-known restaurants for years.
He never expected to find a career in food, but like so many before him he went where the work was, and unlike many, he found he was good at what he did.
Dom rounds out the team, bringing an ability to get things done, a unique sense of humor, and a willingness to contribute in any way he can.