Main content starts here, tab to start navigating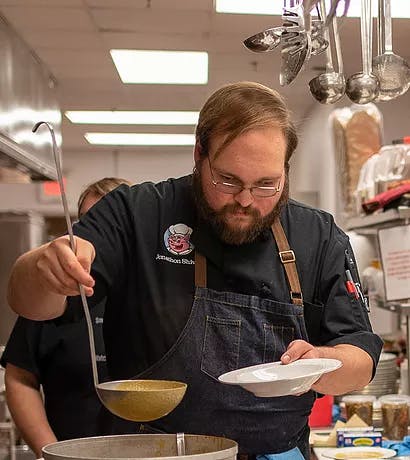 Jonathon Shivick
Executive Chef/Owner
A long-time industry veteran, Jonathon always knew he loved great food.
Fresh out of culinary school, he took to some of New England's finest restaurants to hone his skills and deepen his passion for local, fresh and fusion cuisine.
He's no stranger to comfort food and loves to constantly experiment, blending unique takes on comfort classics with new and exciting flavors.
Jonathon is excited to share his food and passion with as many people as he can and hopes you'll join us at The Portly Pig for some great food, and good times.