Main content starts here, tab to start navigating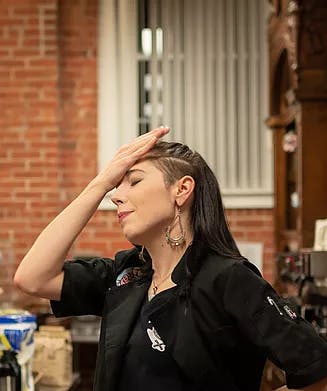 Johanna Bond
Co-owner/Marketing Director
Johanna is a self-described people-person who credits her start as a hospitality professional to her first career in the world of fine jewelry.
Her years behind the jewelry counter gave her a discerning eye for detail and a knack for customer service.
After a chance of career change, she fell in love with the hectic world of restaurants and never looked back. Over the past few years at different levels of the hospitality industry, Johanna has refined her skills and discovered a natural talent for food and flavor.
As Co-owner and Marketing Director of the Portly Pig, she gets to showcase all of her passions in one place and looks forward to bringing smiles to the faces of many more people.